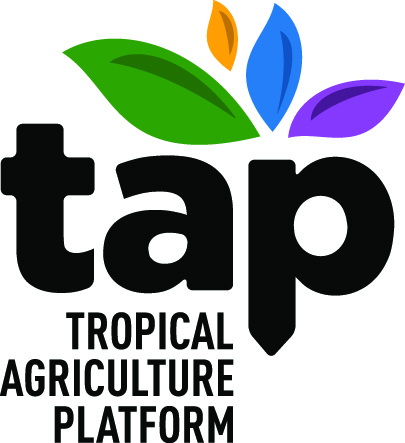 Start time: 12 pm CET time
Duration: 1 hour
Background
TAPipedia is a knowledge sharing system in support of capacity development (CD) for agricultural innovation systems (AIS). It aims to be a global hub of good CD practices, innovation outputs, success stories and lessons learned. TAPipedia allows partners of the Tropical Agricultural Platform (TAP) and other stakeholders to share their own applied and context-specific CD for AIS resources and to get acquainted with similar knowledge from other sources, partners and regions. TAPipedia also assists TAP members to promote the Common Framework on CD for AIS, currently being piloted in eight countries under an EU-funded project called Capacity Development for Agricultural Innovation System (CDAIS), with a view to testing, improving, adopting and implementing it by other stakeholders and countries. Finally, TAPipedia focuses on facilitation, learning, documentation and knowledge management to enable innovation, ultimately contributing to higher incomes for farmers, improved food security, and sustainable management of natural resources.[1] TAPipedia is hosted by the Global Forum on Agricultural Research (GFAR) and managed by the TAP Secretariat in FAO.
Objectives
The webinar aims to raise awareness about TAPipedia as a unique source of innovative approaches to capacity development that promote agricultural innovations and strengthen AIS. The role of TAPipedia in helping disseminate that valuable information and in promoting learning will be highlighted. Eventually, the webinar seeks to increase the number of users of the platform. The webinar will emphasize the following benefits of TAPipedia:
Providing an online platform for national, regional and global TAP partners promoting innovative approaches on CD for AIS.
Improving awareness and learning of these approaches to speed up agricultural innovation.
Enhancing a culture of knowledge-sharing on capacity development for agricultural innovation among the actors participating in agri-food reasearch and innovation systems.
Expected outputs
The Webinar seeks to increase visibility of TAPipedia, stimulate the sharing of knowledge and information through the platform, and improve the knowledge of participating institutions on CD approaches for strengthened AIS. It is expected that this will lead to faster learning and the scaling up of successful CD approaches.
More specifically, it is expected that the webinar will contribute to the increase of:
visibility of TAPipedia on social media
TAPipedia page/views per quarter
number of users and subscribers to the TAPipedia newsletter
number of resources uploaded on TAPipedia.
Target audience
The webinar aims to reach a global audience of TAP partners and members of their network, as well as all those interested in capacity development for agricultural innovation systems.
Facilitation and moderation
The Global Forum on Agricultural Research (GFAR) will coordinate, organize and moderate the webinar with the support of the TAP Secretariat in FAO.
Webinar agenda
Presentations (35 minutes):
Brief introduction to TAPipedia within the context of TAP, by Karin Nichterlein, TAP Secretariat – 10 min (powerpoint and shared screen)
Presentation of the interactive section of TAPipedia, including presentation of the factsheets and tools belonging to the TAP CD for AIS cycle, by Giulia Palestini, TAP Secretariat – 10 min (Shared screen)
Presentation of the Trainer's Manual: Facilitating Capacity Needs Assessment and other resources related to the CDAIS project, by Hans Dobson, AGRINATURA/NRI – 10 min
Sharing experiences on TAPipedia from Bangladesh, by Nasreen Sultana, CDAIS Bangladesh – 5 min
Questions and answers (25 minutes)
Closing remarks
Host: GFAR; Moderator: Peter Casier, GFAR
Presenters
Karin Nichterlein, Giulia Palestini, Hans Dobson, Nasreen Sultana
Picture credit: TAPipedia
Link:
Visit the FAO webesite for more details